Meet the Programme Planning Group for GIC 2019
The biennial Global Implementation Conference (GIC) was launched in 2011 with a focus on "What is Implementation?". GIC 2013 then moved from the "What" to the "How" of implementation with conference sessions related to the process and tools used to implement effectively in community-based settings. GIC 2015 then expanded this focus further by engaging presenters and delegates in a discussion about the impact of implementation at scale. GIC 2017 continued to expand its focus on innovative implementation topics by centering the conference theme on engaging systems in the science, practice, and policy of effective and sustainable implementation.
Please join us in 2019 for an opportunity to learn, share, network and socialize with others who are passionate about implementation science, practice, and policy!
Meet the Programme Planning Group for GIC 2019
The Programme Planning Group for the 2019 Global Implementation Conference has been convened, by Melissa Van Dyke and Fiona Mitchell, to include people with a diverse range of perspectives and experiences relating to implementation practice, policy implementation and implementation research from across the globe. The Programme Planning Group began work in earnest back in September 2018, with a commitment to developing a programme with appeal to global interests. In particular, they are keen to create a forum for thinking across boundaries to learn together about effective implementation across disciplines, across political, university, and community divides, and across higher income and lower income settings. The Programme Planning Group aim to draw together a programme for the conference that will stimulate the learning of 'the experienced' as well as invest in the next generation of implementation practitioners, policy makers, and implementation researchers.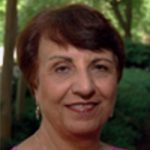 KAREN A. BLASE
Founder of National Implementation Research Network (NIRN), USA
Karen Blase is Senior Scientist Emerita at the Frank Porter Graham Child Development Institute at the University of North Carolina at Chapel Hill. Karen is a Founder of the National Implementation Research Network (NIRN) and a former member of the OSEP State Implementation and Scaling-up of Evidence-based Practices Centre (SISEP).
ANNETTE BOAZ
Professor in Health Care Research, Kingston University and St George's University of London, UK
Annette Boaz is Professor of Health Care Research in the Faculty of Health, Social Care and Education at Kingston University and St George's University of London in the UK. Annette is a social scientist whose research focuses on the relationship between research evidence, policy and practice, implementation, improvement and service user engagement.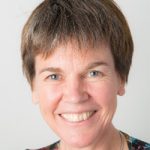 LEONIEKE BOENDERMAKER
Professor of Implementation and Effectiveness in Youth Care Services, Hogeschool van Amsterdam, The Netherlands
Leonieke Boendermaker is a Professor of Implementation and Effectiveness in Youth Care Services, at the Hogeschool van Amsterdam (Amsterdam University of Applied Sciences). She previously worked as a researcher in the Research and Documentation Centre (WODC) of the Ministry of Justice, at De Lindenhorst state institution and in the Youth department of the Netherlands Youth Institute (NJi).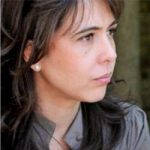 MARIA GONZALEZ DE ASIS
Manager, Strategy and Operations, Knowledge Management Unit, The World Bank
Maria Gonzalez de Asis is Manager, Strategy and Operations, Knowledge Management Unit at the World Bank. With a background in law and public policy, Maria has twenty years of professional experience in managing and leading high-calibre and diverse teams to support priority reforms in the areas of transparency, accountability, political economy, knowledge management and efficiency in service delivery.
SAIMA HAMID
Associate Professor, Health Services Academy, Pakistan
Saima Hamid is an Associate Professor at Health Services Academy (HSA). With knowledge and expertise in Public Health she leads many national and international collaborations related to maternal, neonatal and child health. She additionally, holds the charge of Registrar of the Academy.
DOMINIQUE HARVEY
Implementation Practitioner, CELCIS
Dominique Harvey leads a team of implementation practitioners. She comes to implementation science and practice, following roles in developing children's services and from direct practice within youth services.
RAWAN IBRAHIM
Assistant Professor, Department of Social Work, German Jordanian University
Rawan W. Ibrahim is an Assistant Professor at the Department of Social Work in the German Jordanian University. Her specialization lies in the field of child protection and alternative care. Rawan was Project Director and Co-Investigator of the Community-Family Integration Teams (C-FIT).
MIHAELA MANOLE
Research & Evaluation Associate, CELCIS – the Centre for Excellence for Children's Care and Protection, University of Strathclyde, UK.
Mihaela Manole is a Research & Evaluation Associate at CELCIS. She previously worked for Save the Children Romania and the European Agency for Fundamental Rights. Mihaela is social scientist with experience in research, policy and programme development in relation to vulnerable children and young people, citizenship and participation.
ELEANOR MCCLOREY
Independent Consultant, Ireland
Eleanor McClorey is an Independent Consultant and Coach. Her consultancy practice model is rooted in the fields of Implementation Science, Structural Dynamics, and Process Work. Eleanor is experienced in change management, innovation and leadership and her specialist practice field is the delivery of improved outcomes through organisational, systems, and service change strategies.
FIONA MITCHELL
Strategy & Alignment Lead, CELCIS – the Centre for Excellence for Children's Care and Protection, University of Strathclyde, UK.
Fiona Mitchell is Strategy and Alignment Lead at CELCIS. Fiona holds responsibility for supporting colleagues and programmes within CELCIS to be evidence-informed in their focus and approach, and to embed an approach to continuous learning and evaluation internally. In the past, she has worked as an applied researcher within academic, policy and practice context related to children's services.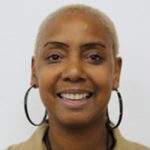 DENNIS PÉREZ CHACÓN
Researcher, Pedro Kouri Tropical Medicine Institute, Havana, Cuba and Postdoctoral researcher at the Institute Public Health Research Institute, University of Montreal, Canada.
Dennis Perez Chacon is a sociologist and researcher working within the epidemiological and health care field. She combines knowledge and expertise in sociology, social development, participatory action research and health sciences in her applied research.
NIVEEN ABU-RMEILEH
Associate Professor, Birzeit University, Institute of Community of Public Health, West Bank
Niveen Abu-Rmeileh is an Associate Professor of Statistical Epidemiology at Birzeit University. She has a completed qualifications in medical technology, public health and statistical epidemiology. She teaches a variety of courses on quantitative research methods, health statistics and population studies.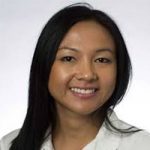 MARY SALVERON
Consultant, Emerging Minds, National Workforce Centre for Child Mental Health, Australia
Dr Mary Salveron has been a Research Fellow at the University of South Australia with over 10 years' experience in the field of child protection, specialising in research methodologies with vulnerable children and families, evaluation of child protection systems and implementation.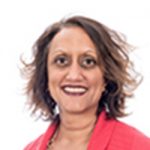 PURNIMA SUNDAR
Director of Knowledge Mobilization, Ontario Centre of Excellence for Child and Youth Mental Health, Canada
Purnima Sundar is the Director of Knowledge Mobilization at the Ontario Centre of Excellence for Child and Youth Mental Health. She has 20 years of experience doing community-based, participatory action research and program evaluation in the areas of community mental health and diversity/multiculturalism.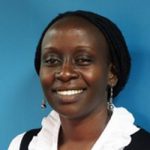 DORAH TARANTA
Project Manager, Pathfinder International, Uganda
Dorah Taranta is a Project Manager with Pathfinder International. She has vast experience of programme and project management and capacity building applied to the implementation of community initiatives in public health, economic empowerment, family planning, health and environmental conservation.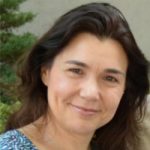 MELISSA VAN DYKE
International Expert Advisor on Implementation, CELCIS
Melissa Van Dyke joined the CELCIS team in 2015, and has a national role focused on building capacity within CELCIS and the children's services sector to adopt an implementation informed approach to improvement.